Malie Organics & APOTHIA POP UP SHOP @Daimaru Sapporo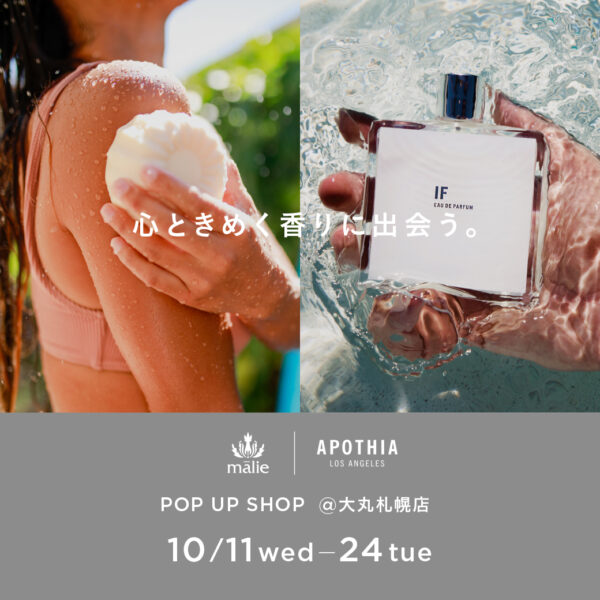 🌺 EVENT NEWS 🌺
Malie Organics & APOTHIA POP UP SHOP @ Daimaru Sapporo Store
Malie Organics and APOTHIA will be back again this year at Kiki-Yokocho event space on the 3rd floor of Daimaru Sapporo Store!

Malie Organics will be introducing a new "Plumeria Travel Set" which will be on sale on October 11!
In addition, we will also be offering a special set of the Butter Bun with the Leaf Tray will also be available.

From APOTHIA,
The popular "IF" fragrance, which is "loved by all," will be available again this year in a full lineup!
At the store, Malie Organics original tote bags with green tassels will be given away on a first-come, first-served basis with a purchase of ¥13,200 or more (tax included)!
The tote bag will end as soon as it is gone, so be sure to get yours as soon as possible!
You can try Malie Organics and APOTHIA fragrances in Hokkaido only during the two weeks of the POP UP at the Daimaru Sapporo store!
We are looking forward to seeing you at the store.
【Event Details】
Dates: 2023/10/11 (Wed) - 10/24 (Tue)
Place: Daimaru Sapporo Store 3F Kiki-Yokocho Space
Malie Organics & LUMIRA@岩田屋本店 「秋の定番コレクション」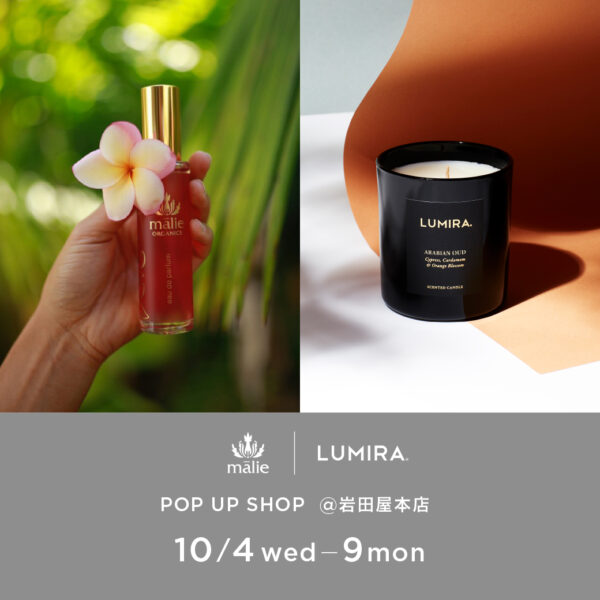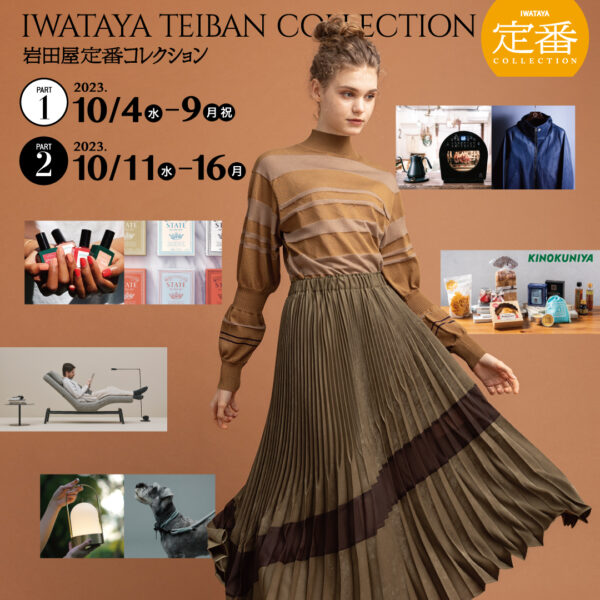 🌺 EVENT NEWS 🌺
Malie Organics & LUMIRA @ IWATAYA Fukuoka "Autumn Standard Collection"
October 4th (Wed) - 9th (Mon)
"Malie Organics" an organic beauty brand from Kauai, Hawaii and "LUMIRA", a fragrance brand from Sydney, Australia, will hold an "Autumn Standard Collection" at Iwataya Department Store from October 4th to 9th for the first time!
Ms. Minoru Hamada, known as a "beauty evangelist," has selected these items as highly recommended items.
The popular items such as body care and fragrances will be available at the store.
Our staff will be looking forward to seeing you at the store.
【Autumn Standard Collection Part 1】
Date: October 4th(Wed) - 9th(Mon)
Place: Iwataya Honten, Main Building, 7th floor, Main Event Hall
Time: 10:00 - 18:00 (closing at 5:00 p.m. on the last day)
🌺 PRAY FOR MAUI 🌺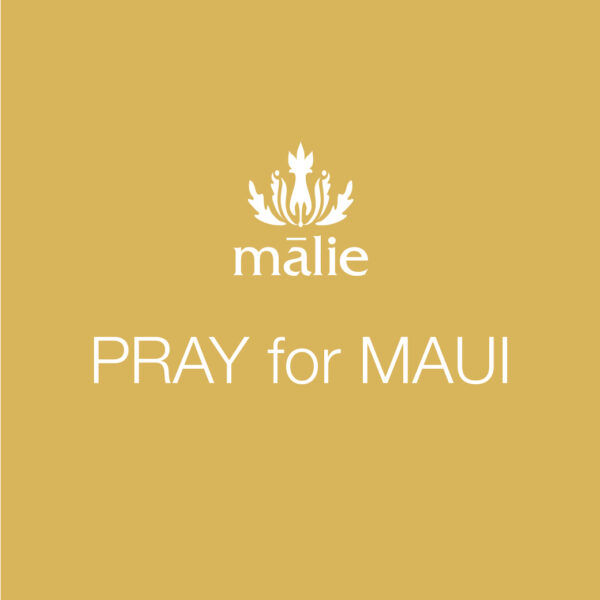 🌺 PRAY FOR MAUI 🌺
The wildfires happened in August 8th 2023 in Maui, Hawaii, instantly destroyed many towns, communities, buildings, and the lives of their residents, including the long-established town of Lahaina.
We at Malie Organics are also deeply saddened by the damage as we learn of it every day through news reports.
What we can do now is to help the local people on the long road to recovery.
Malie Organics will donate a portion of its sales to Habitat for Humanity Maui, an organization that is working to rebuild the island of Maui.
@habitatmaui
We are doing what we can do now, little by little.
We will continue to support the people of Hawaii and Maui under the distant but connected sky.
Malie Organics@"2023 Fresh!Fun!HAWAII"in Osaka Takashimaya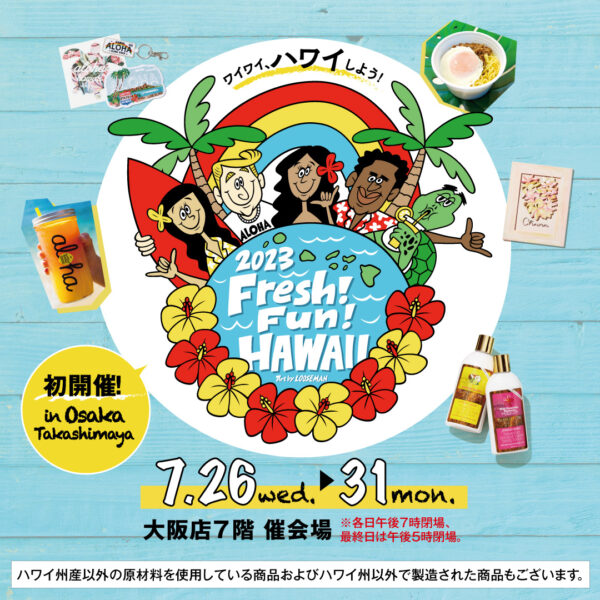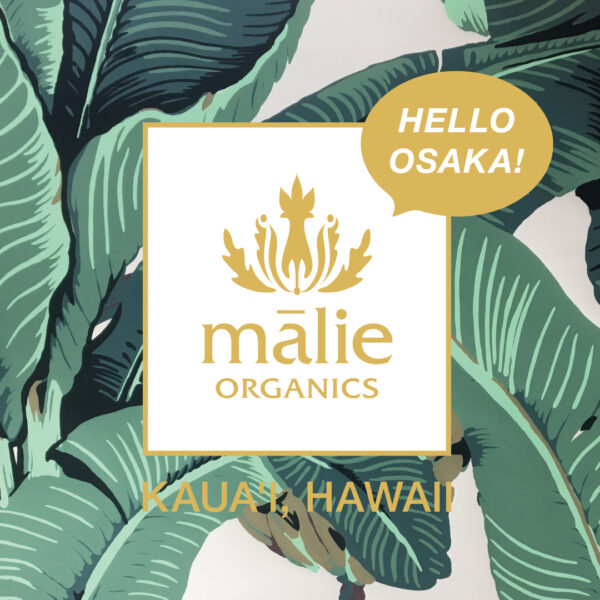 🌺 EVENT NEWS 🌺
Malie Organics will make its first appearance at Osaka Takashimaya's event "2023 Fresh!Fun!HAWAII".
In addition to the new items participated recently, the body care items with pineapple scent, which were very popular at last year's Hawaii Fair, will be available again only in Takashimaya!
The pineapple-scented beauty oil, body polish, and body gloss are all available in limited quantities, so don't miss out!
Also, Malie Organics original tote bags with green tassels will be given away with purchases of ¥13,200 (tax included) or more on a first-come, first-served basis at the event!
The offer will end as soon as it runs out, so don't be late!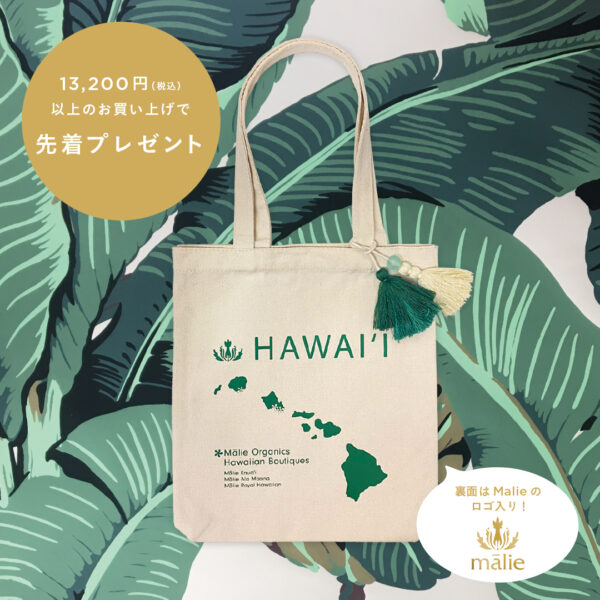 Our staff is looking forward to welcoming you to this year's event with an assortment of tropical scents 🌺
【Event Details】
Date: 7/26(Wed) - 7/31(Mon), 2023
Place: Takashimaya Osaka Store 7th floor "2023 Fresh!Fun!HAWAII"
Time: 10:00 a.m. to 7:00 p.m. (*Close at 5:00 p.m. on the last day)
APOTHIA "IF POP UP SHOP"@URBAN RESEARCH Sonny Label
NEW EVENT✨✨
APOTHIA "IF POP UP SHOP".
@URBAN RESEARCH Sonny Label
2023/07/14~07/30
APOTHIA "IF" POP UP will be held at URBAN RESEARCH SONNY LABEL stores!
During the period, in addition to the regular "IF" lineup, body wash recommended for summer bath time, candles for use in your room, air mist, hand mist, etc. will be available!
Many items such as eau de perfume, body lotion, reed diffusers and many other room fragrances, you can enjoy the scent of "IF" in a variety of ways during this two-week period!
Please stop by your nearest store.
Store Information :
Urban Research Sunny Label Kinshicho Parco
Urban Research Sunny Label Laska Chigasaki
Urban Research Sunny Label Grand Emio Tokorozawa Store
Urban Research Sunny Label Grand Tree Musashi Kosugi Store
Translated with www.DeepL.com/Translator (free version)
MADE BY YOKE @ aya fes 2023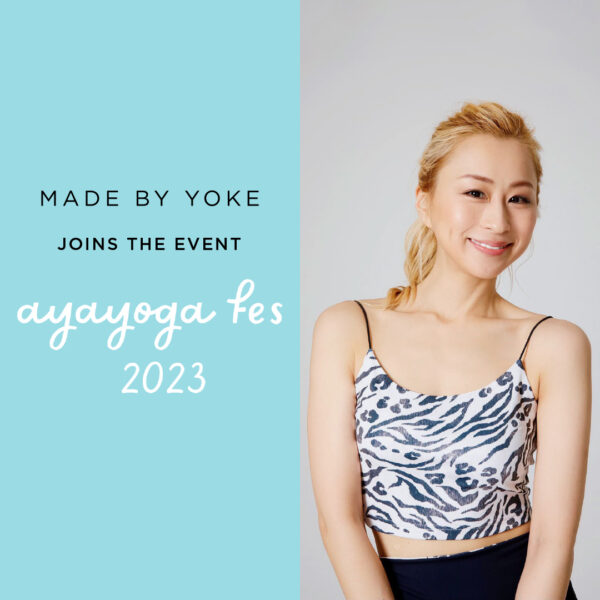 MADE BY YOKE will be exhibited at "aya fes 2023", a yoga event by popular yoga creator aya, will be introduced as her favorite brand.
Aya usually have  yoga lessons online and has been sending out informations on social media about beauty and health.
At "aya fes," which marks its third anniversary this year, there will be a talk event with a yoga expert, as well as booths by aya's favorite brands.
aya / avex management
♦︎The only fast yoga creator in Japan who has taught a total of 400,000 Japanese women
♦︎Has written 4 books. Two of her books have been ranked No.1 on amazon.
The book "Back Revolution," which focuses on your back, has been reprinted 15 times and is so popular that it has been translated overseas.
♦︎Based on her experience of dieting when she was young, she developed her original ayayoga method that combines not only yoga but also the latest American fitness, rehabilitation, anatomy, and ballet training to achieve the ideal "thin but feminine and supple body" for Japanese women.
♦︎The unique method, which not only aligns the muscles but also the skeletal structure, has been frequently featured on TV as "high-speed yoga".
今年もMalie Organicsの夏がやってきた!ハワイフェア総力特集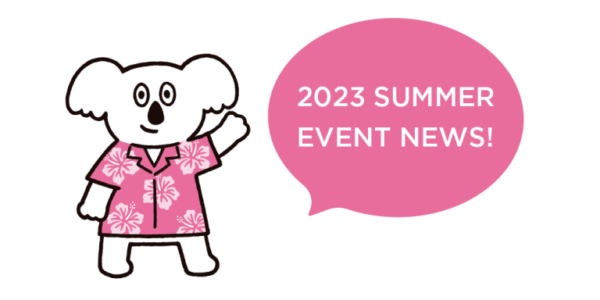 The Hawaii Fair in Japan is a very popular event for Hawaii lovers, where popular stores from all over Hawaii take part.
This summer, Malie Organics will be participated in Hawaii Fairs throughout Japan as one of Hawaii's leading fragrance brands!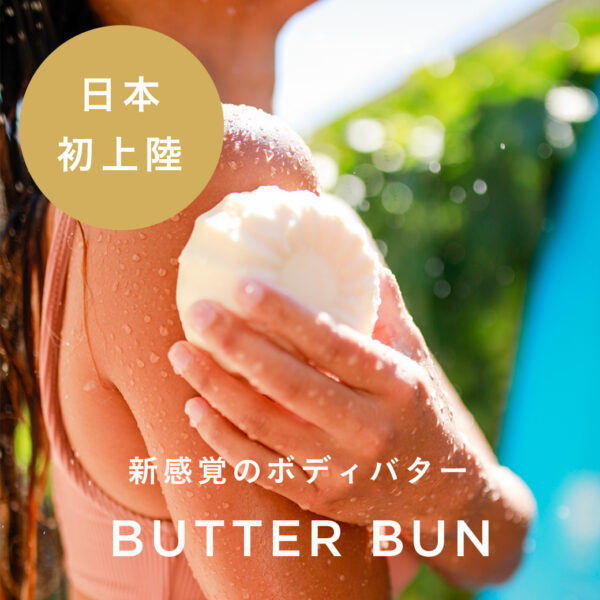 A new body care product for loco girls who love summer and the sun!
A new type of body butter that melts in the shower, the "Butter Bun" will be launched soon.
The "Mango Butter Bun," which is popular in Hawaii, will be available in a new lineup of five new fragrances, including Plumeria and Pikake!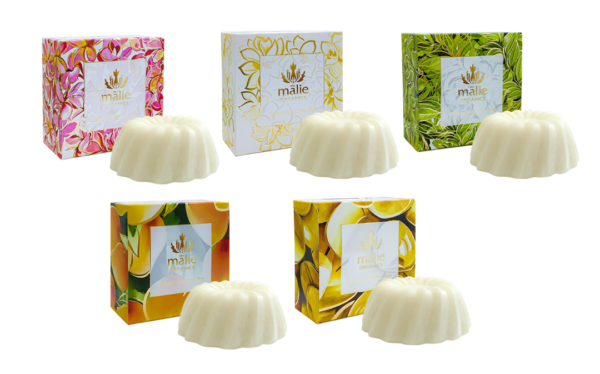 Butter Bunn is rich in moisture and is packed with the bounty of Hawaii's great nature.
It leaves skin moist but not sticky, and its lightweight feel makes it easy to use even in the summer.
Malie's commitment to high-quality, naturally-derived ingredients is also evident in the Butter Bun.
It contains mango butter, which is excellent for repairing sun-damaged skin, cocoa butter, which is highly moisturizing, turmeric, which protects skin from UV rays, and vitamin E, which treats wrinkles, creating moist, glowing skin that shines in the summer sun.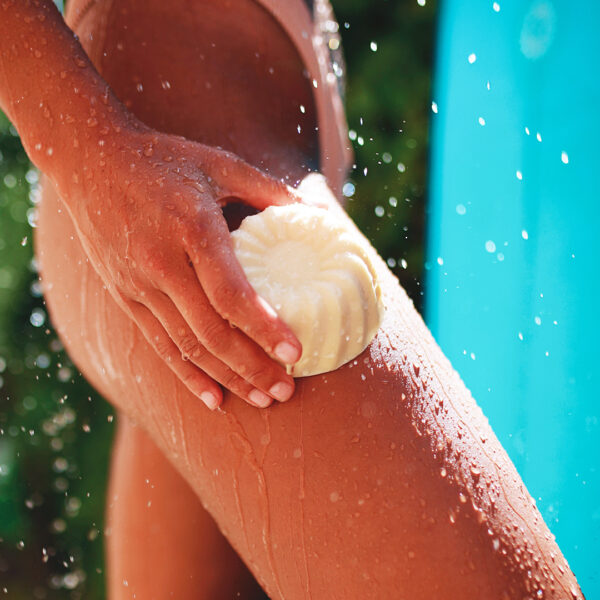 It is very easy and simple to use.
When you take a bath, wet the body with warm water (e.g., in the shower) , and when the surface becomes smooth, apply it directly to the skin and massage it in. (*No need to rinse off).
You will enjoy the sweet tropical fragrance on your skin, along with plenty of moisture.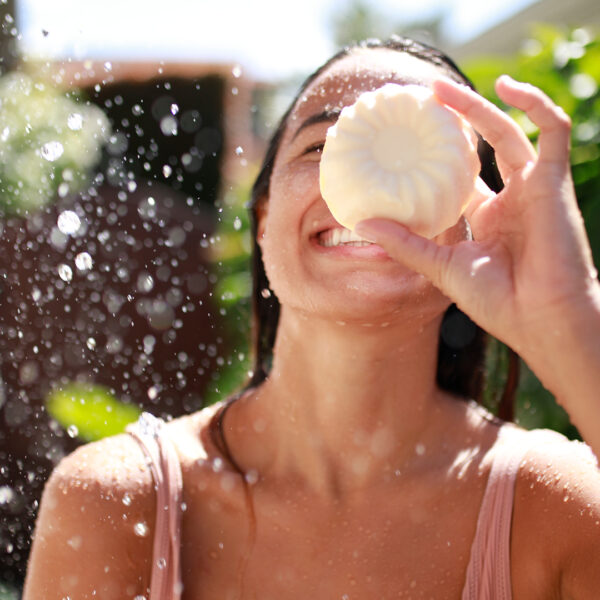 In the coming season, when UV damage is a concern, enjoy a new skincare experience with a tropical fragrance only Malie Organics can provide, while being enveloped in a new skincare experience for the sun-loving Hawaiian Loco Girl.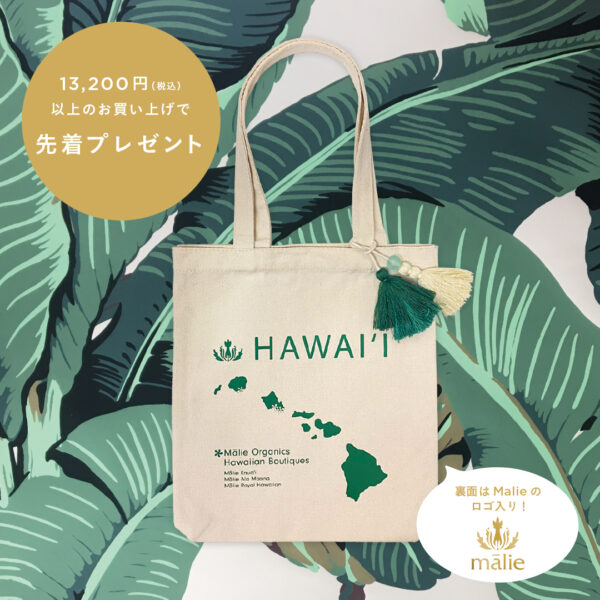 The Malie Organics Hawaii Fair limited edition tote bag!
This year, Malie Organics offers the original tote bag with beautiful green color tassels for purchases of 13,200 yen (tax included) or more!
It has double-sided design features a map of the Hawaiian islands and the Malie boutique name printed on. It will make you feel like you're shopping in Hawaii👏✨.
The reverse side features a gorgeous gold, cute Malie logo.
The quantity of the bags will be limited at each of Hawaii fair, so please make sure to get yours!
Please note that the giveaway will end as soon as they are gone.
Here is the schedule of Hawaii fairs in May!
We all are looking forward seeing you!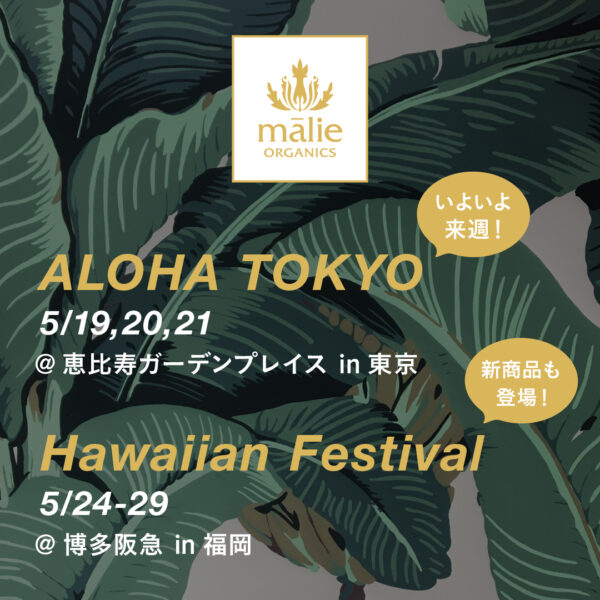 Interview with LUMIRA(Creative Directer / ALMIRA ARMSTRONG)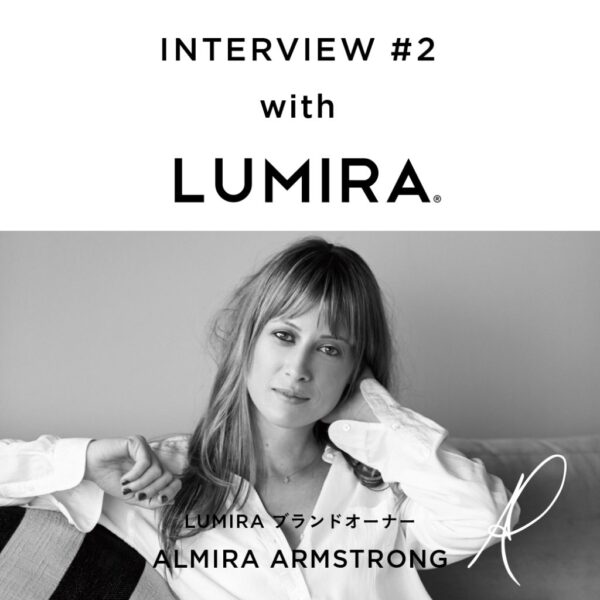 "LUMIRA" is the fragrance brand from Sydny Austraria, with the theme of "Traveling Fragrance," which expresses the cities visited on the trip and their memories.
We interviewed ALMIRA ARMSTRONG, creative director and working mother, about her family's memories of fragrance and her lifestyle with fragrance.
Q:LUMIRA has developed many fragrances that express memories of travels and the cities you have visited. 
After becoming a mother, your preferences for fragrances or the scents that you create have changed? 
A:Creating a new fragrance always begins with an inspiration; it might be an image, a memory or even just a notion.  This inspiration is developed and refined until we have a physical product, which echoes that original influence. The time from concept to finished product can take anywhere from six to twelve months, depending on the scarcity of the ingredients required for the perfume.
Becoming a mother hasn't changed this, as we continue to travel as a family which makes the scent creation and memories even more special.
My current favorite product is the La Primavera Parfum.  I'm immediately transported back to many Summers spent with family and friends in Italy.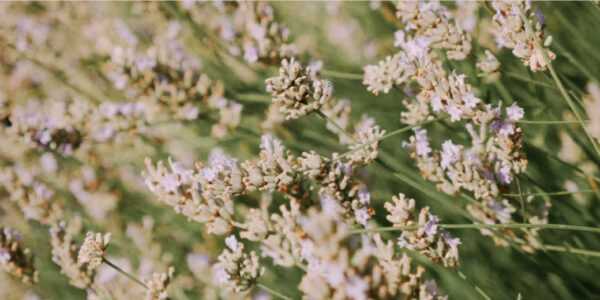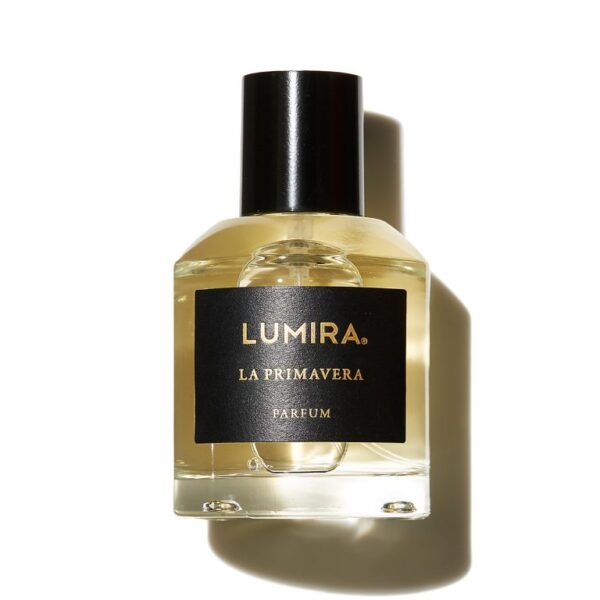 [LUMIRA] eau de parfum LA PRIMAVERA ¥ 15,950(税込)
Q:How do you switch between "mother" and "yourself" in your daily life?
Please tell us about the timing or the moments when you switch, along with your scent recommendations.
A:Being a busy mum and always on the go, I like to make sure I make time for myself and restoring my equilibrium. I like meditating in the morning, going for long walks or doing a workout with F45 to get my day started.  
Q:Which of LUMIRA's fragrances that have particular episodes or memories with your family?
Please also tell us how and in what situations you use these scents in your daily life?
A:Annual family holidays in Europe - the sweet, earthy aroma of the mountains, as we drove the winding roads towards Italy. The scent of the ocean always brings back memories of family, good food and the warmth of the sun on my skin. Paradiso Del Sole is inspired by the Amalfi Coast, Italy, the scent instantly transports me back in time. 
I always start my morning by spraying the Paradiso del Sole Room Spray across the living room.  It is a scent that awakens the morning senses.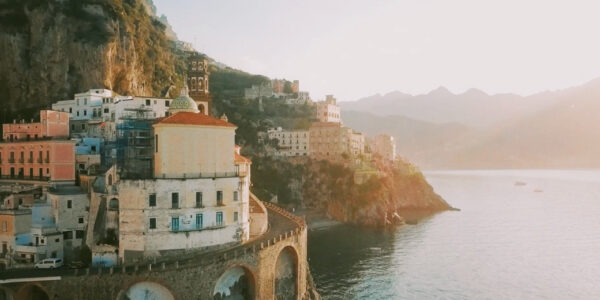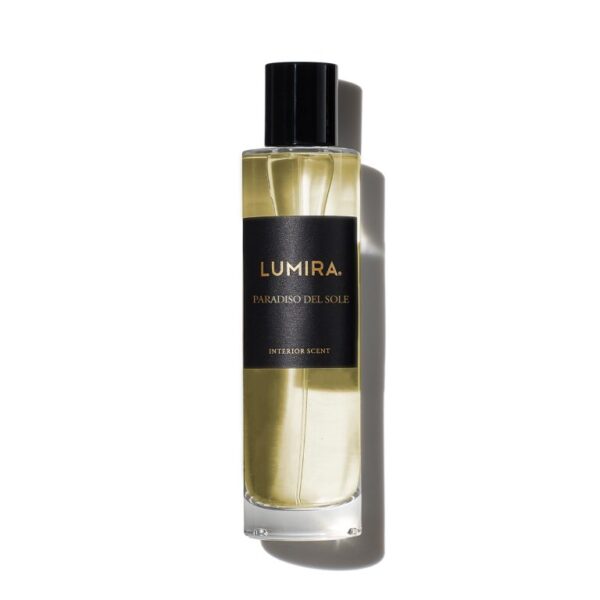 [LUMIRA] Interior Scent "PARADISO DEL SOLE" ¥ 10,725(税込)
I love taking hot relaxing baths, I light my LUMIRA candle and dim the lights which makes for a really calming atmosphere. I think selfcare is so important especially in times like this where everything is slightly more chaotic.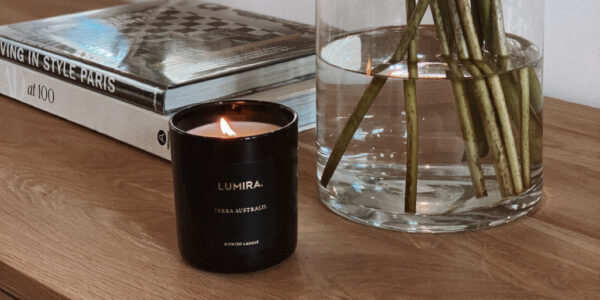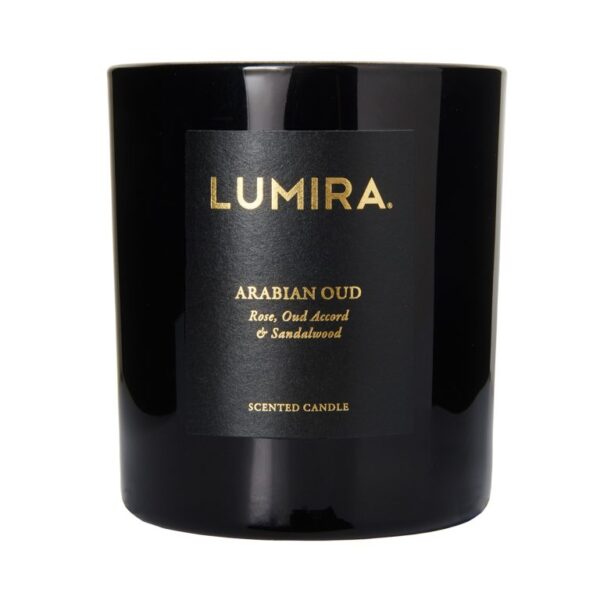 Before I leave home, I always spritz the Cuban Tobacco Parfum on my wrists and neck.
I journal when I get the time in the morning, this helps to get all my thoughts and ideas down on paper first thing before my day gets busy! I am loving our Scented Journal – the Cuban Tobacco fragrance takes me back to some of my favourite memories.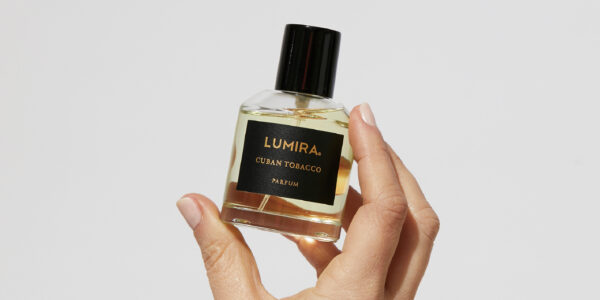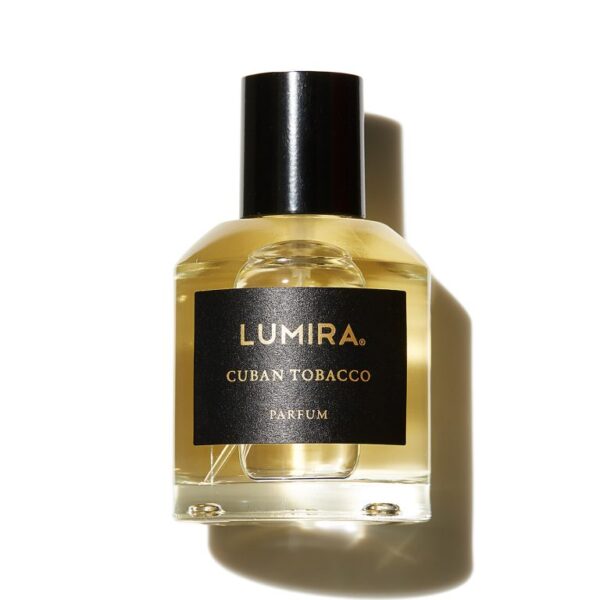 [LUMIRA] Eau de Parfum "CUBAN TOBACCO" ¥ 15,950(税込)
Q:When you develop the products how you reflect or would like to reflect the perspective of the social contribution or SDGs in your product creation,especially when you think about the next young generation.
A:We create luxury niche fragrances for the home and the self, using the very finest ingredients. We're also guided by sustainable production principles and an ethical commitment to human rights. Our candles use only natural soy coconut wax and the beautiful fragrance oils that give each candle and perfume oil its unique scent are all ethically sourced.
About LUMIRA
LUMIRA is the fragrance brand from Sydney, Australia, created by designer and entrepreneur Almira Armstrong.
After working in fashion PR, Almira started her own multiple businesses simultaneously, and as they expanded, she began to travel the world, London, Los Angeles, and New York on business. LUMIRA includes a line of fragrances with a unique appeal that expresses the cities visited and the memories of those trips, with the theme of "scents that travel".
LUMIRA offers wide range of high-quality, well-designed items that will enrich your daily life, the signature fragrance candles, unisex fragrances, perfume oils, hand soaps, and other high-quality, well-designed items that enrich your daily life through the scents.